A LITTLE ABOUT MAIN ENGINEERING & MAINTENANCE
Main Engineering & Maintenance are a brand new business. They have formed to fill a gap in the engineering maintenance market. As it stands, manufacturing companies have 2 choices when it comes to maintaining their equipment and machinery, either they approach the main dealers and pay inflated prices or they approach small local businesses, who usually don't have the resources to provide thorough scheduled maintenance for a large factory/workshop. Main Engineering & Maintenance aspire to be the perfect middle ground, with the resources to provide extensive maintenance packages for large manufacturing companies, UK wide coverage and realistic pricing.
WHAT MAIN NEEDED
When Main first approached Power Media, they didn't have a business name, logo, branding or slogan. They were literally starting from square one. After having a conversation with us (over an iced caramel latte) they decided that they wanted to go ahead with our Business in a Box package, which provides absolutely everything a brand new company needs, Logo Design, Branding, Website Design, Online Marketing, Business Card Design, Document Designs, as well as creative input with their slogan and business name.
We started by brainstorming a few ideas for their business name. "Main Engineering & Maintenance" came from the first four letters of the word "MAINtenance" as well as wanting to be the main choice for many companies up and down the UK. After the business name was decided, Power Media started on the Logo Design. Main Engineering was so impressed with the speed at which we came up with their business name, they gave us full creative licence with regards to their company logo, it took us one design to nail the logo. Then we moved onto the slogan…It took us a full 2 weeks to come up with the perfect slogan (sometimes these things take a little time) but finally it came to us…
"The MAIN Difference…"
as soon as we pitched it too Main they loved it, it was perfectly simple, easily fit into text and had multiple meanings…The owner of Main Engineering said "I can't believe I didn't think of that, it's too perfect!"
Now that we had the business name, slogan and logo, we could start the website but also create the documentation design they required, below are the designs for some of the documents we designed.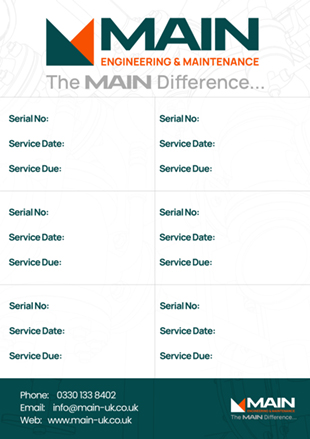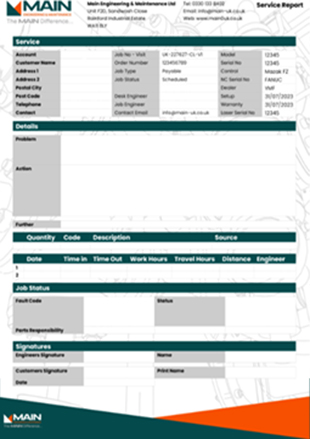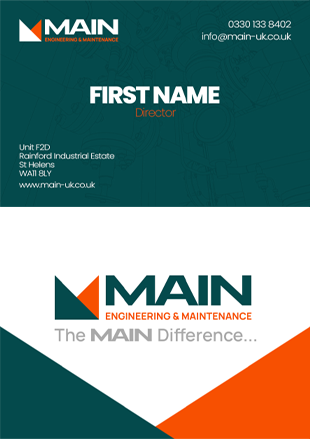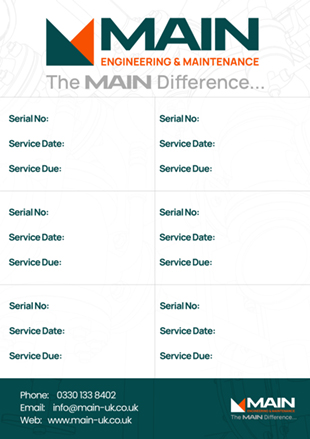 THE RESULT
When Main Engineering & Maintenance first spoke to Power Media they were at the starting line with no clue how to proceed, now they have a business name, full brand including a logo, all their documents are brand consistent and they have a website that rivals the main dealers. As part of the Business in a Box package Main Engineering & Maintenance also receive SEO work, moving forward Power Media will achieve first page positions for Main as we have for so many others and we are already discussing further design work for Van wraps and a brochure design.