A BRAND NEW BRAND FOR RESILIENT RECRUITMENT LTD
A LITTLE ABOUT RESILIENT
Resilient Recruitment Ltd are a recruitment company who works locally to St Helens, Haydock, Warrington and Liverpool. They predominantly provide both temporary and permanent staff too the Warehousing and Logistical industries, however; the provide a wide range of services spanning many industry sectors such as, Sub-Contract Labour and Day Workers.
WHAT RESILIENT RECRUITMENT LTD NEEDED
When Power Media first met the owners of Resilient Recruitment Ltd, they had just set up the company, all they had was the business name. Power Media was tasked with not only creating a new website for them but also Branding, Logo Design, Business Cards. Letterheads, Invoice Templates, Branded Legal Documents (not the legal bit, just the branding), as well as some additional graphic design work for feature backgrounds etc… Basically everything a new company needs to get started! Below is some of our design work: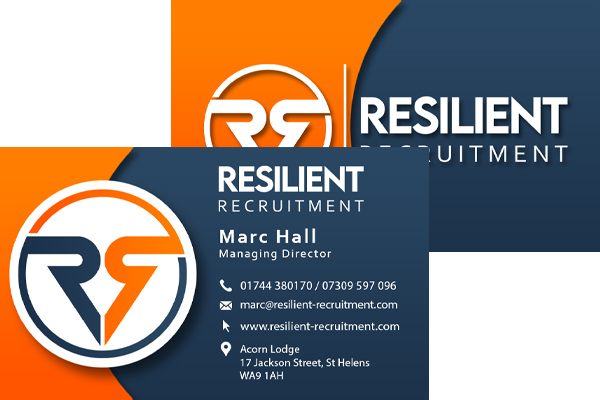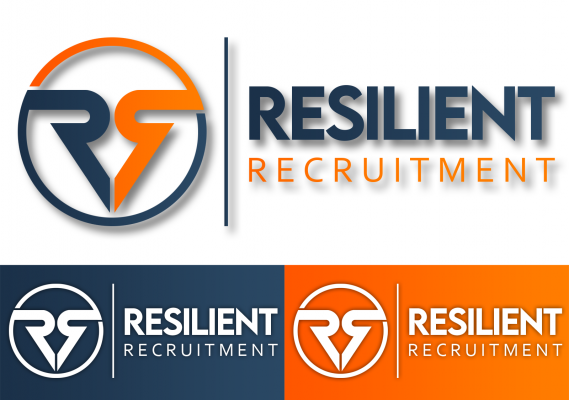 RESILIENT RECRUITMENT WEBSITE REQUIREMENTS
Resilient Recruitment required a fairly standard website, obviously it needed it convey their professionalism, experience and skill set as with any website that Power Media design. However; Resilient Recruitment also required additional functionality that made their website a little different. The site needed a fully functional and in depth registration form for new potential candidates. This system needed to be similar to the CV builders that are offered by the leaders in the recruitment industry with a bit of a twist, due to the pandemic some of the regulation surrounding the requirements for hiring new personnel was slackened, allowing this form to be more than just a CV Builder, by filling out the Resilient Recruitment Form candidates were fulfilling their legal requirement for being hired as long as the form fulfilled all conditions set out by the new law, which meant the creating the form had to be on point and legally sound.
THE RESULT
The new brand has given Resilient Recruitment all the tools they need to stay one step ahead of their competitors. In the short time the business has been running, the expanded exponentially! They are now at their new premises and have gone from a one man band too a team of 10 staff members.
Power Media are proud to say that we rose to the challenge of developing a new, future proof brand for Resilient Recruitment. By putting our creative ideas into action, we created a fresh brand identity that is as good if not better than any of Resilient Recruitments competitors.